Welcome to The Helpers Tent
Welcome to 'The Helpers Tent', where we strive to help mental health providers (psychologists, social workers, and coaches)achieve personal and professional growth. As a clinical psychologist and coach mentor, I have dedicated my career to helping others in the mental health industry flourish.
We offer a range of services to support our members in all aspects of their lives. Our collaborations, support, and mentoring programs provide personalized guidance to help mental health providers navigate the challenges of the industry and achieve their goals.
Our top-of-the-line marketing strategies are tailored to meet the unique needs of mental health providers, allowing them to grow and expand their businesses. We also provide our members with resources for themselves and their clients, including continued education, networking opportunities, and collaboration for research and the creation of new content and ideas.
At 'The Helpers Tent', we believe that learning is a continuous process, and we are committed to providing our members with ongoing support and resources to help them stay ahead of the curve. Join our community today and let us help you grow into your best self, both personally and professionally.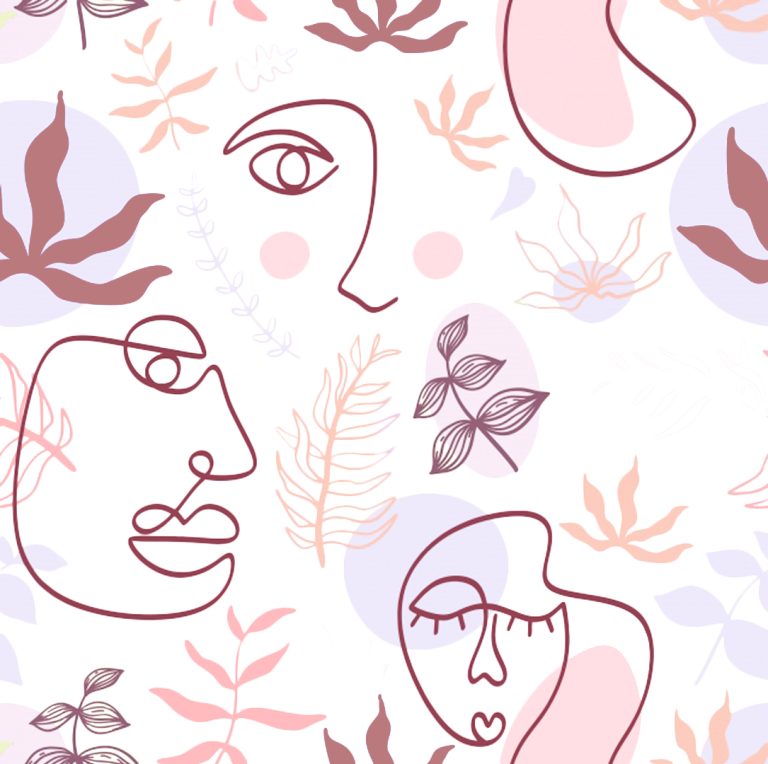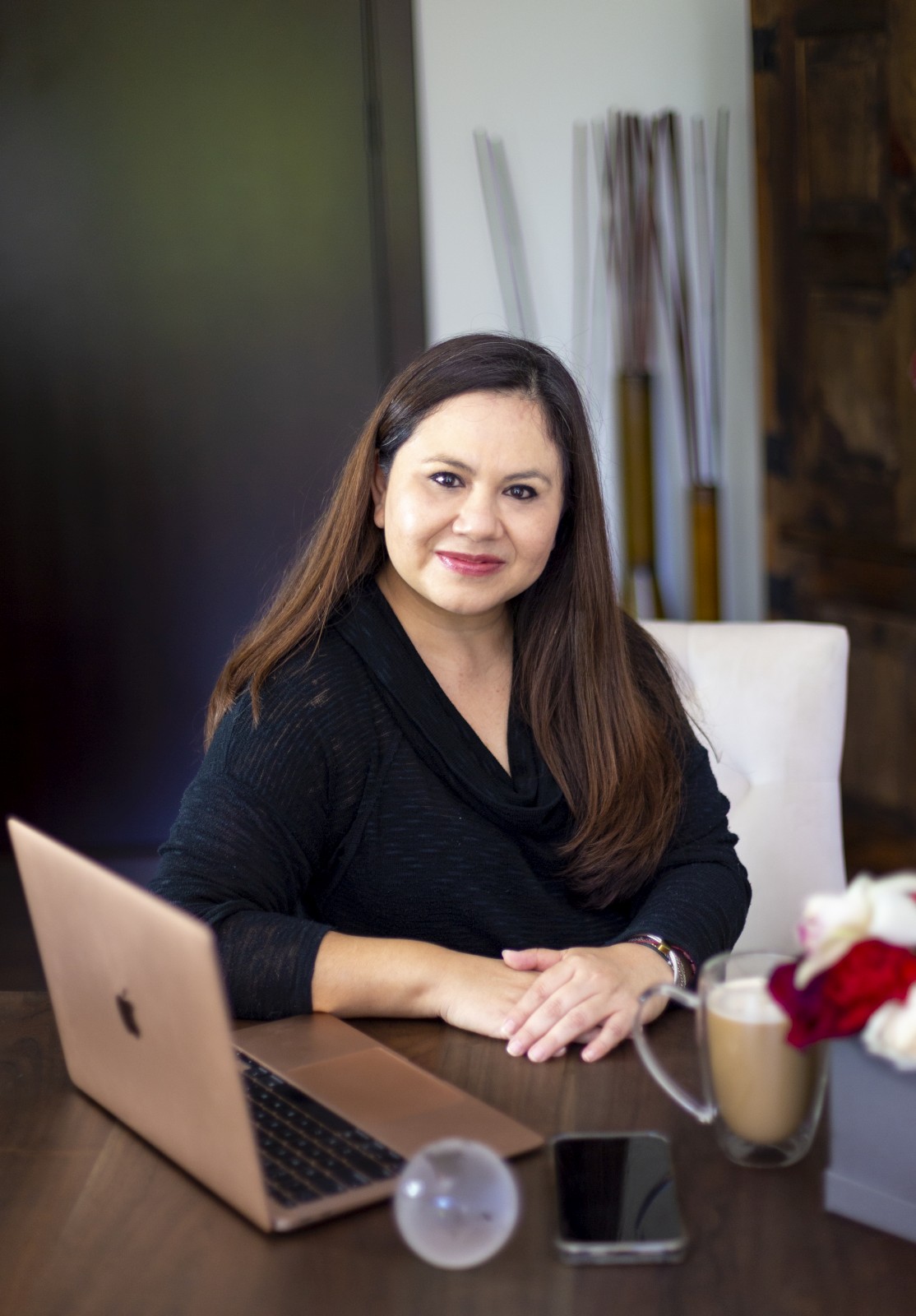 I'm a Clinical Psychologist and a certified conscious coach. For more than 20 years I've helped hundreds of people get clear on what matters most so that they can create fulfilling lives and successful practices in the mental health field.
My practice has been primarily focused on working with a holistic and integrative approach allowing me to examine the physical, mental, emotional, and spiritual dimensions of my client's life. I bring this perspective into my work with helping professionals, and when combined with my experience as a therapist, a previous broker in the stock market, and a small business owner, I'm able to help the helpers create their ideal practice.
With nearly two decades of experience helping clients and colleagues transform their practice and their lives, I've learned a thing or two about how to be a powerful therapist and coach and grow a successful life that leads to a successful business. And I want to share that with you.
I know the hardships, struggles, and pitfalls of entrepreneurship because I've experienced them myself. I now want to help you to find the way through!
It's always been a dream of mine to provide support for my colleagues from my own experience. That is where the Helpers Tent comes in. Along with some colleagues and friends who felt driven to be of help to the helpers, we decided to start building a space of interconnectedness.
Our mission is to create a space to help the helper! We generate collaborations, spur self-care, and encourage self-growth. We provide a space for practicing skills and for community engagement. Now I want you to meet these extraordinary women, in collaboration we are ready to be of service to you!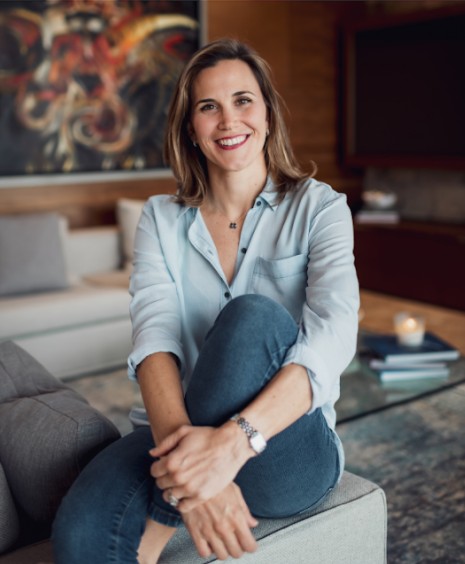 Meet Marisa. She is the heart and one of the masterminds of the Helpers Tent. She inspires us with her compassionate abilities, a clear mind, life experience, and a completely awakened heart to the whole operation of the Helpers Tent space.
Giving her a title would completely diminish all her contributions to it. However, for the reason of giving a form to it she is our head -and heart- of operations.
Marisa graduated as an Industrial and Systems Engineer at Monterrey Institute of Technology. Mother of two kids that challenged her life to work on herself and become a Conscious Parenting Coach. 
Her personal story invites us to connect with families that struggle with infertility, special needs children, grief, and psychological abuse. She combines her systems training to provide a structured coaching practice with soul care, and spiritual psychology for clients and students to find meaning, alignment, and purpose in their journey.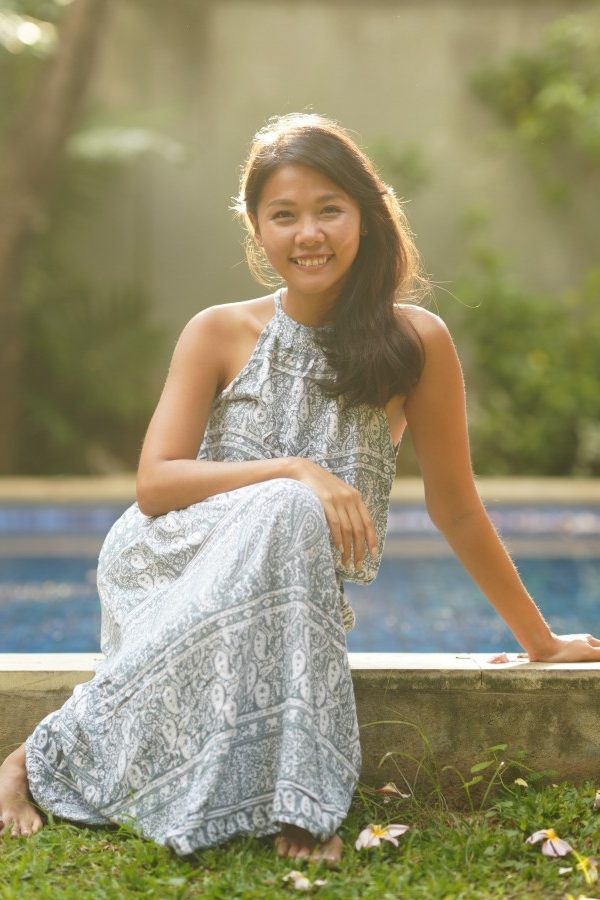 Meet Inez. Her open heart and wisdom are beyond this world. She is the Course creator and designer for the Helpers Tent content. She describes the learning experience as journeys, and that matched the culture and pillars of the Helpers Tent space. 
Inez is a heart-led entrepreneur, Transition & Inner Freedom Coach, and an uncaged soul in a tiny body.  Inez is on a mission to support intentional humans to create a ripple effect of goodness while feeling good and being in flow with Life.
Since the age of 19, she has explored various mission-driven career paths. From being an NGO Country director, writing a best-selling book on purposeful careers, to co-creating transformational programs with global thought leaders.
Everything happened before she turned 30. But after more than a decade of "doing good", she found herself asking: "Why didn't it feel good?"
And now, through her mind-body-heart connection practices, blending psychology and mindfulness, she helps heart-centered leaders access their inner clarity, unlearn false limiting beliefs, get in touch with their inner fire and true courage, and explore their wild creative force to start creating the unimaginable… without abandoning themselves ever again.
"When you prioritize your heart, work is a playful gateway to your healing and evolution"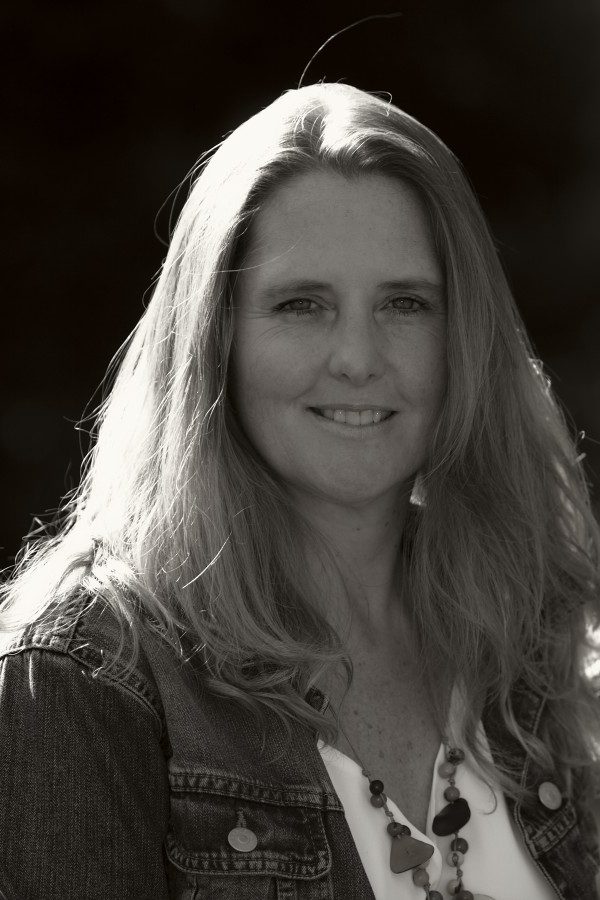 Meet Claudia. She is a very experienced coach. For years we have been discussing the topic of Coaching Skills with an enormous desire to offer a space to facilitate more practice to coaches with her empathy, leadership, and willingness to empower them. This is how she became a Coaching Skills Facilitator for the Helpers Tent team
Claudia is an ICF Professional Certified Coach (PCC), Certified Conscious Business Coach, and Certified Conscious Parenting Coach who empowers leaders/parents to become aware of their strengths and internal critics and curious about their possibilities.
For years she has been helping her clients to step more easily into their authentic leadership styles and access their greatness with raised levels of compassion for self and others.
Specializing in leadership and conscious communication she is also known for mentoring coaches in deepening their coaching skills. Claudia is an empathetic, multicultural, and playful relationship builder who creates the space for trust, commitment, and personal growth.
Speaking Spanish, German, Portuguese, and English and having lived in Europe and USA provides an additional cultural understanding to her clients and students.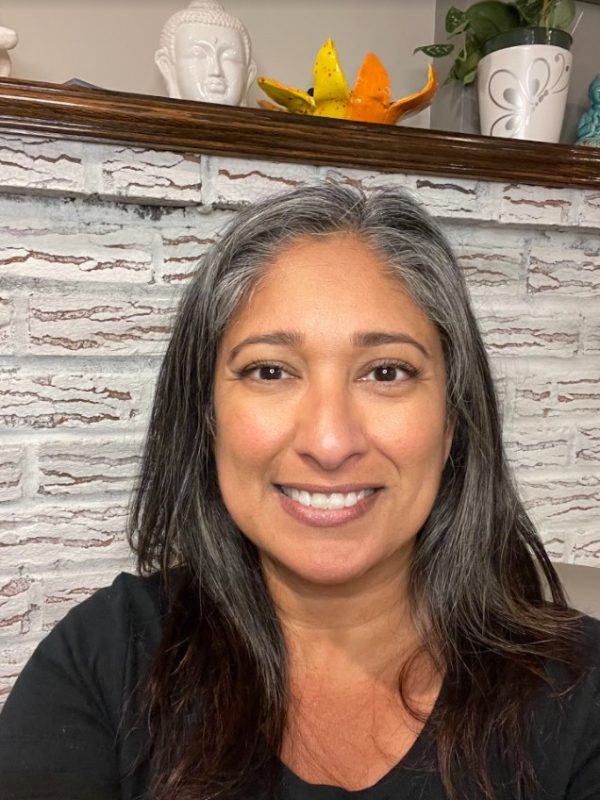 Meet Shalini. She brings her knowledge, experience, and open heart to the Helpers Tent, contributing as a  research conversation moderator. 
She is the founder of Shifting with Shalini and certified in coaching techniques from Dr. Shefali Tsabary, Dr. Gabor Mate, and Suzi Lula's Spiritual Psychology. She is a lifelong seeker of wisdom and knowledge and lives by a growth mindset.
Shalini has interviewed many experts in the wellness industry and continues to discover the most current and up-to-date findings for coaches and healers. Shalini has her B.A. in Entrepreneurship and her MBA in Marketing.
She enjoys a brisk walk on most days and says that becoming a mother is the role that ultimately changed the trajectory of her life, and she wouldn't have it any other way!
Shalini coaches her clients to transform their relationship with themselves AND their children from disconnection to great connection. She believes this shift requires a new perspective and way of engaging, a path of self-awakening and consciousness.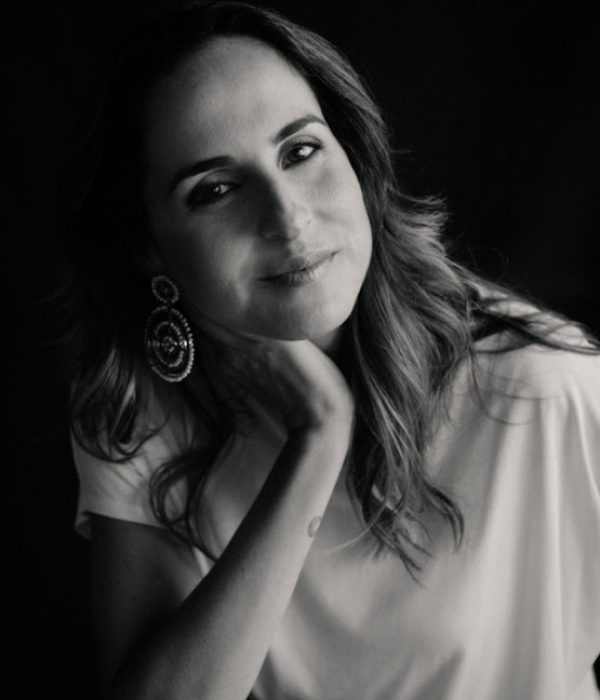 Meet Carolina. She is the Non-linear movement self-care facilitator at the Helpers Tent.
Her Conscious way of living and connection to the body, mind, and soul drove her to offer her experience to the Helpers Tent Community.
Carolina is a Non-linear movement Teacher – an influential somatic healing modality that reaches the felt sense of our thoughts and emotions to bring forth connection to the Self to evoke release, self-knowledge, and expression-.   
Mindfulness and movement are central to her offerings, including Conscious Parenting Coaching and Feminine Embodiment.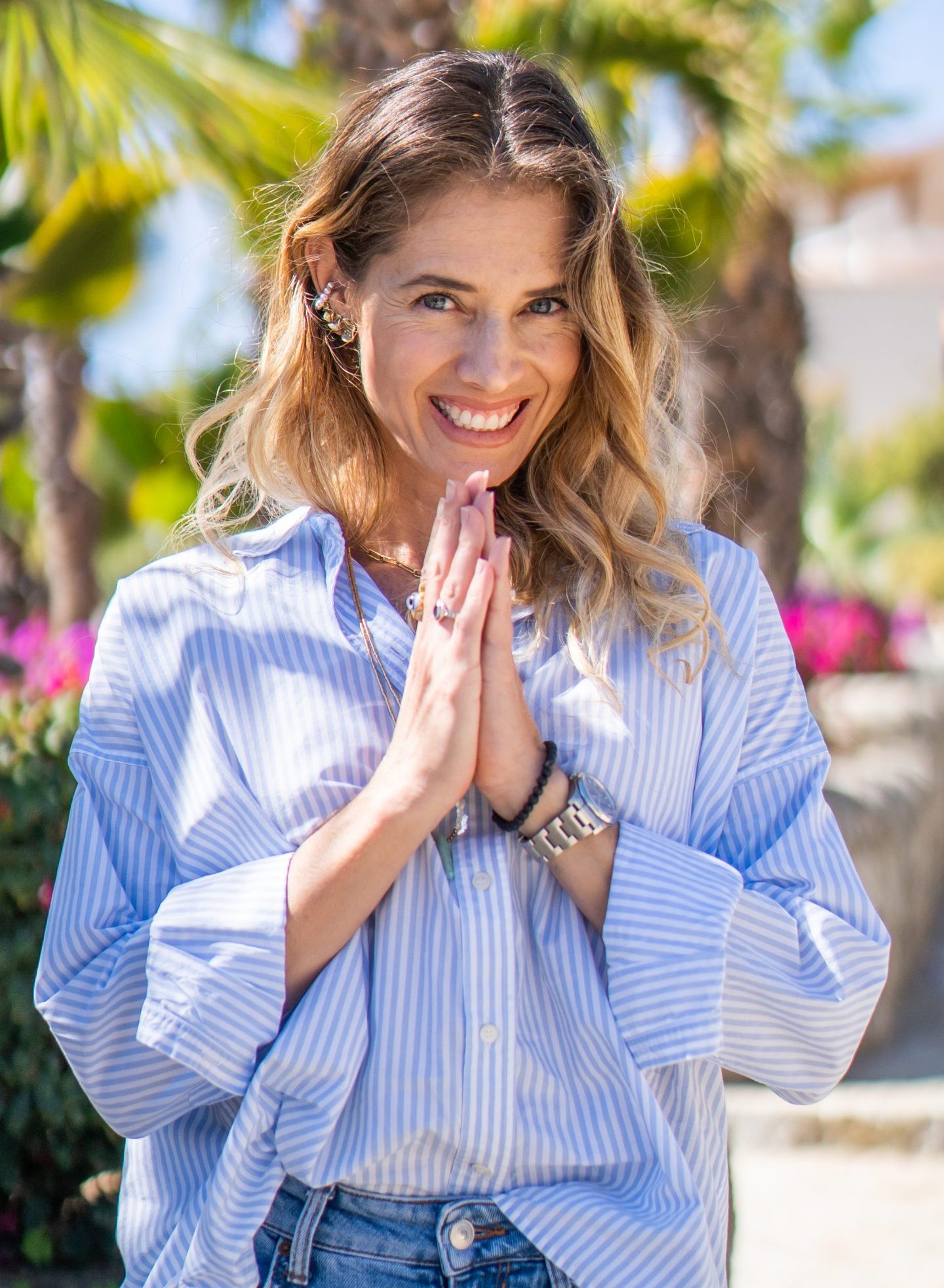 Meet Leslie. She is a human being that deeply cares.  This is why she is a facilitator for the Self-care component at The Helpers Tent, specifically in the meditation unit. She cares about the connection with our children, our world, and mostly the connection to oneself. She believes that if we nourish ourselves from within, with loving self-care on a physical, mental, emotional, and spiritual level, we will become the change we want to see. 
Her journey through several complex traumas brought her to healing through mindfulness, meditation, therapy, compassion, and ultimately conscious parenting with Dr. Shefali Tsabary, trauma-informed work with Dr. Gabor Mate & Spiritual Psychology with Suzi Lula. This process of liberation guided her through years of study to develop a methodology by which she helps others.
Her goal is to guide overwhelmed women, coaches & parents to tap into their inner power, create compassionate inner connections and navigate life so they can better understand their triggers, patterns, and beliefs and connect with their loved ones.
 She would love to connect with you and compassionately provide a space to guide you to a better connection within and with your wise ones through a meditation practice.